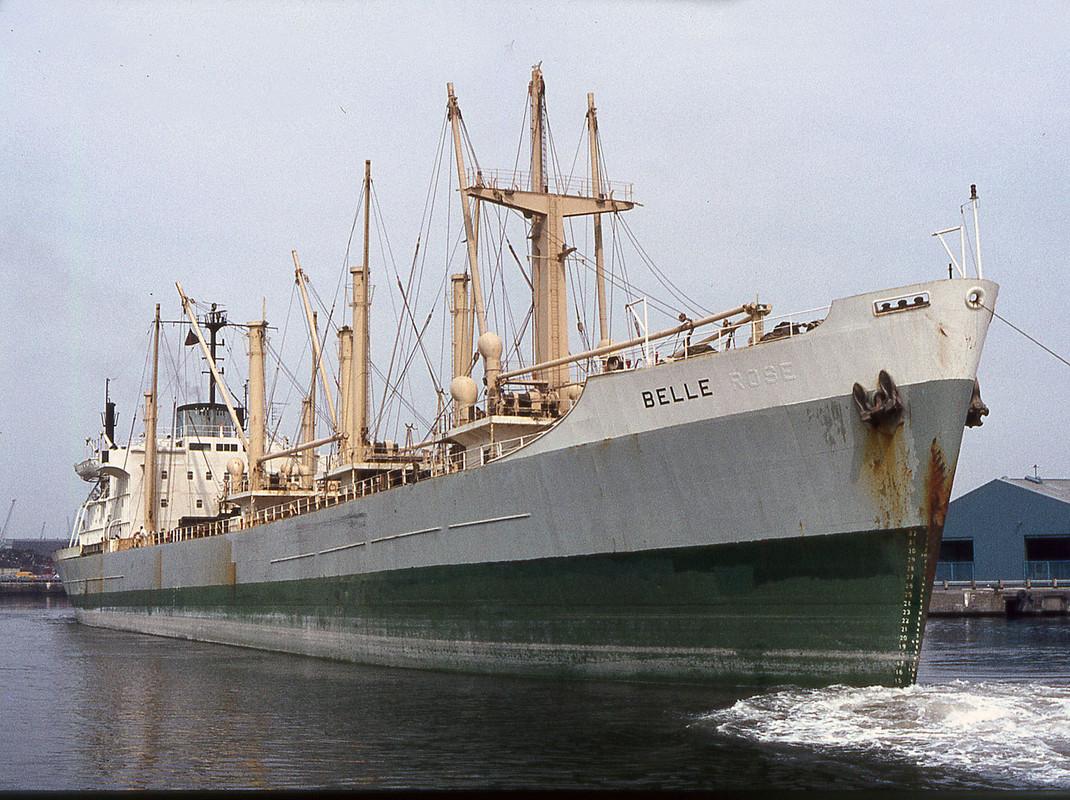 upload images for free
BELLE.
IMO; 7340693.
Flag/PoR; Pan/Panama.
Built; 1974 Austin & Pickersgill Ltd. Sunderland. England. 889. England. UK.
8,831grt. 15,413dwt. Loa- 141.00m. Beam- 20.48m. Draught- 8.859m.
Engines; 1x Sulzer Motor- 7,500 hp Clark. G.Clark & NEM Ltd. Wallsend. England. UK. 15knots.
Names; Belle Rose-1974>83; BELLE-91; Katerina-93; Ocean Ho-99; Jang Dae San-02;
Fate; SCRAPPED <> 2002; PAKISTAN <> GADANI BEACH.
Date & Location; 21st April 1984 <> Liverpool, England, UK.
5th July 1999 she departed Singapore for Karachi with 11,000 tons of steel and green beans.
21st July she ran aground in position 23.79n-67.57e off Wari Creek, about 90 miles SE of Karachi. She was about 30 miles off her course.
The tugs SEABULK DUKE & SEABULK NEPTUNE attended under the direction of Wijsmuller Salvage.
4th August 1999 salvage abandoned due to monsoon condition. All the 43 crew had been taken off by Pakistan Navy helicopters.
19th August 1999 she entered Karachi harbour and was arrested.
26th May 2000 still under arrest at Karachi.
2001-2002 reported to have been delivered to the breakers at Gadani Beach, Pakistan. ??