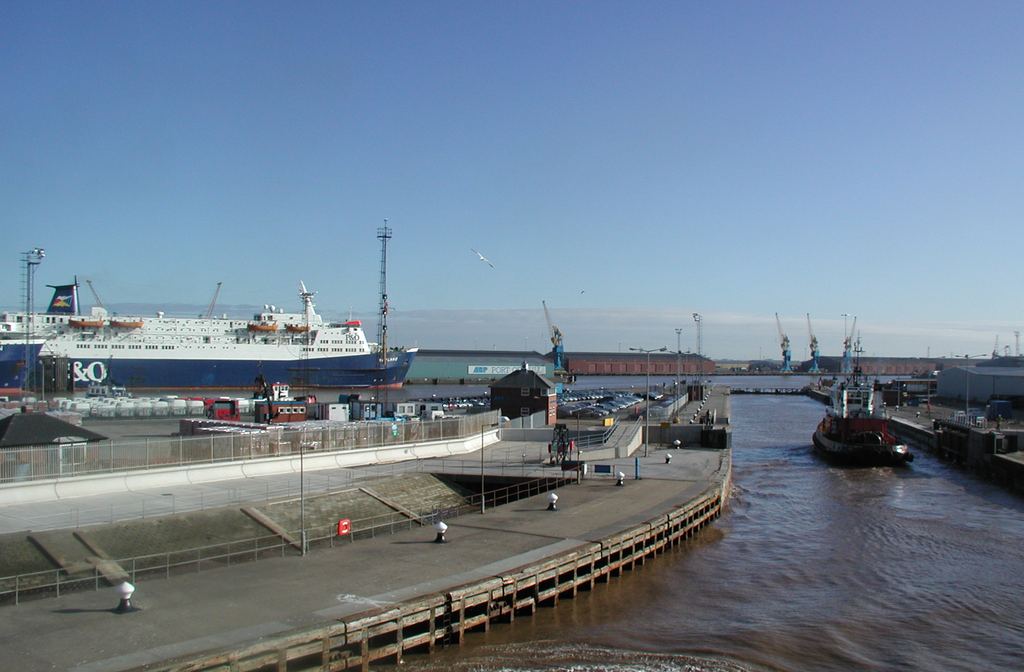 Overview of King George Dock (and lock) at Hull, 14 March 2001.
P&O ferry NORLAND can be seen on her regular berth.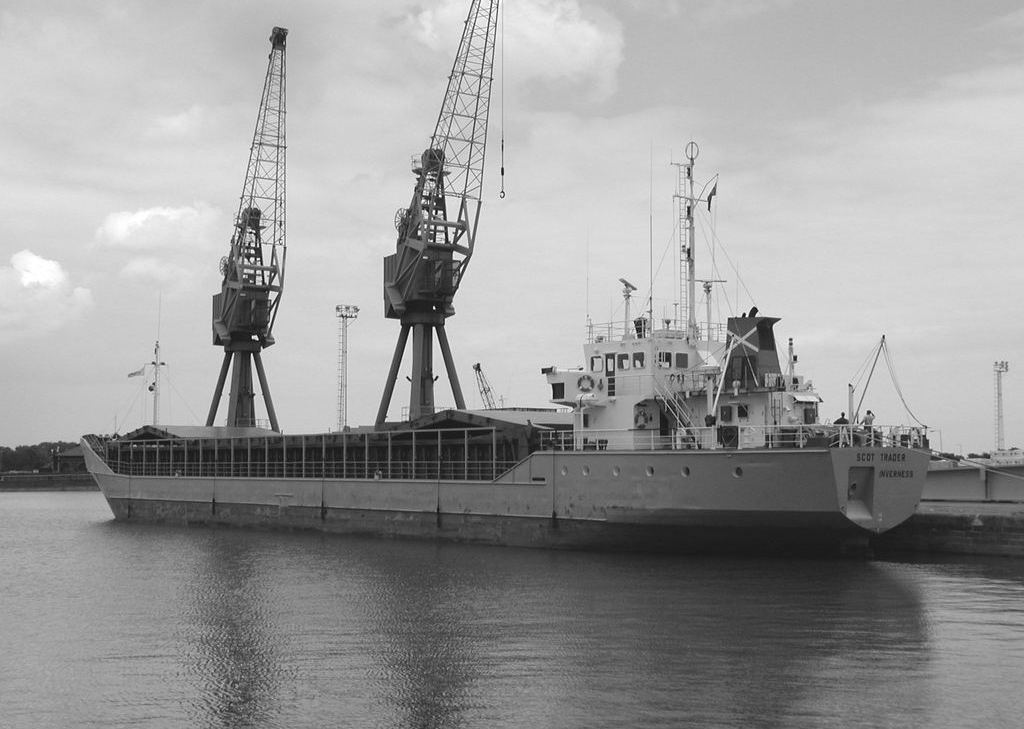 SCOT TRADER (IMO 8521414) at Alexandra Dock, Hull, July 2001.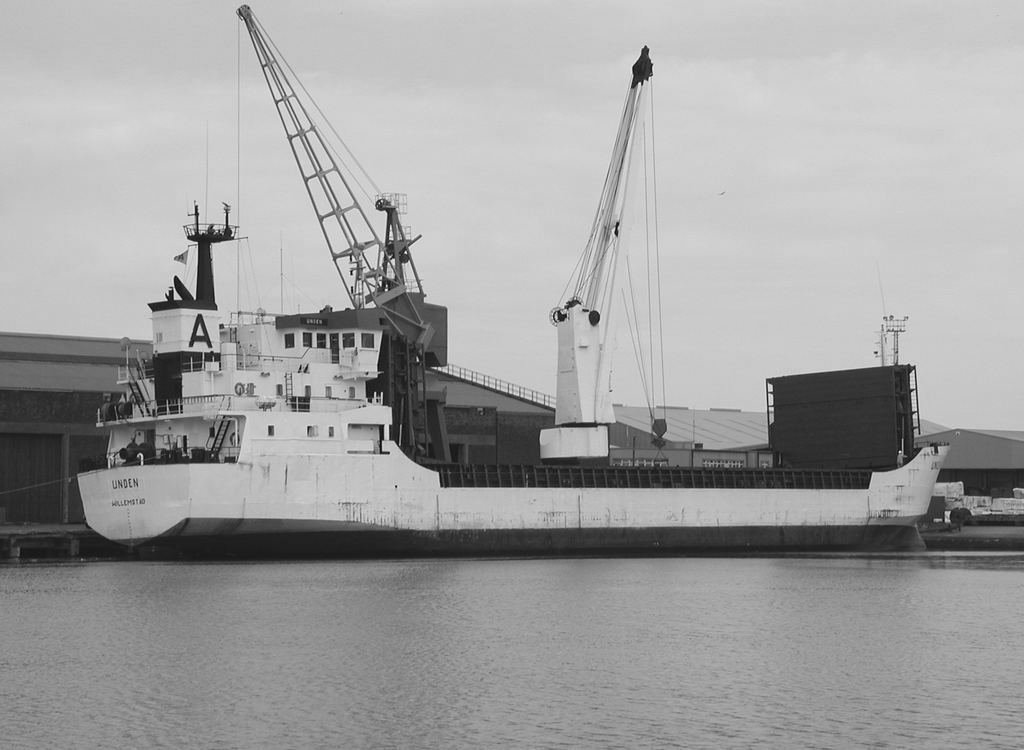 UNDEN (IMO 8306400) seen at King George Dock, Hull, July 2001.
Built in 1984 by NNNS at Groningen for Ahlmarco BV.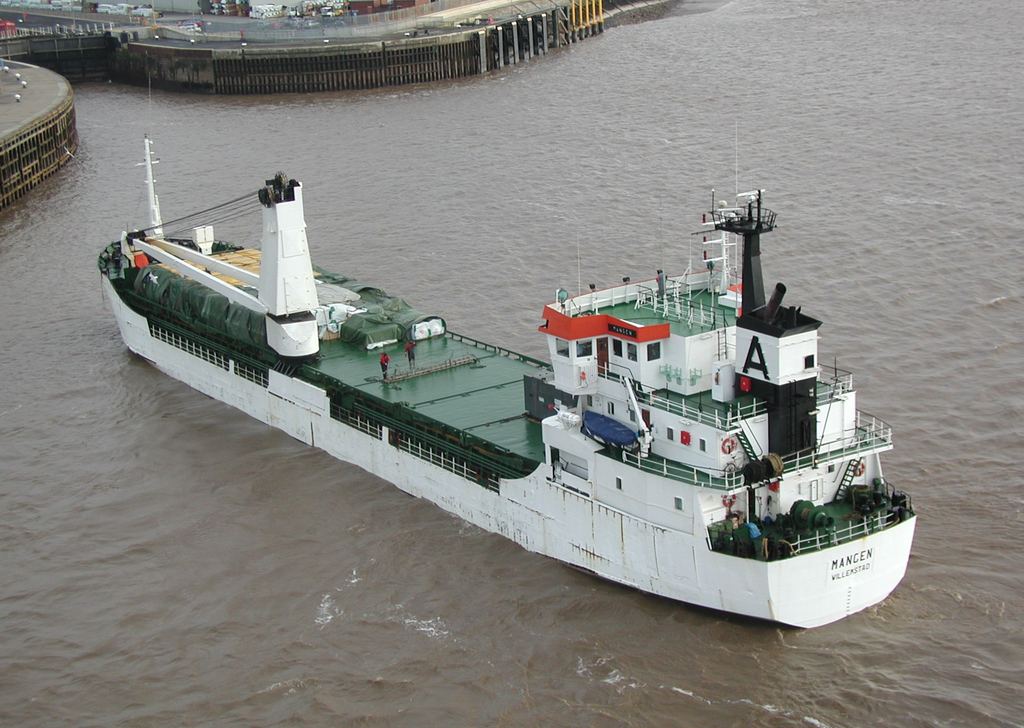 ...and sister MANGEN (IMO 8309921) approaching Hull's King George Lock, 2 December 2002.
Both vessels have been scrapped in the meantime, the MANGEN at Grenaa (Dk) in 2013,
the UNDEN lasted 5 years longer, arrived at Aliaga in 2018.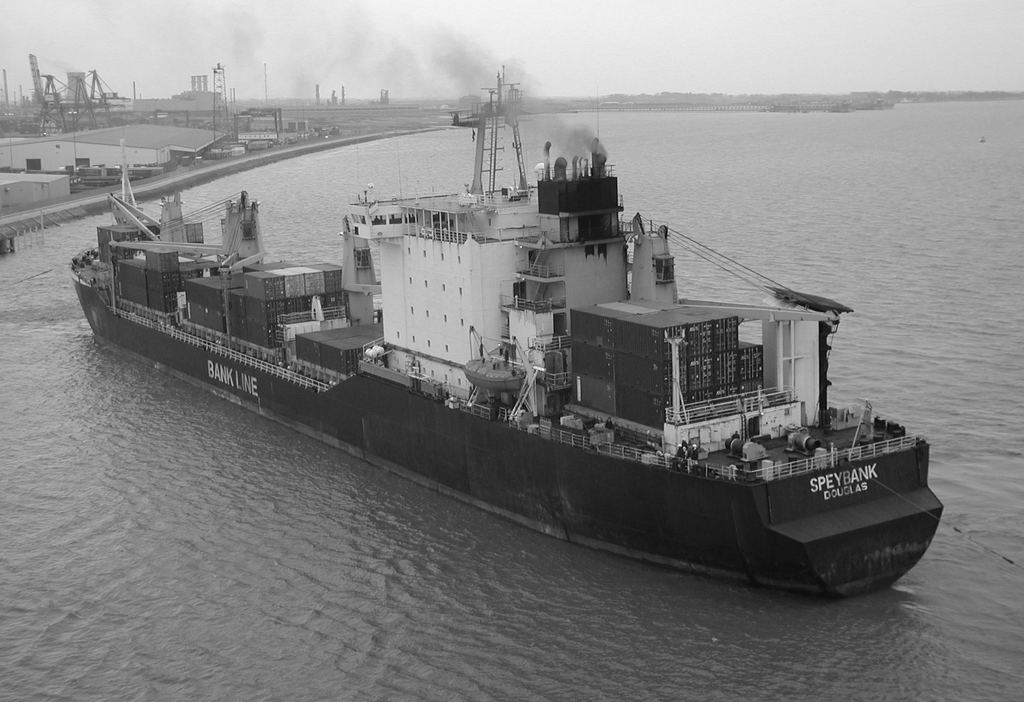 Bank Line's SPEYBANK (IMO 8013077) arriving at Hull, 11 March 2003.
Built in 1983 in Finland, she was broken up at Alang in 2009.
Photos: Niels Johannes