Mission & Vision

A2B-online will be recognized as a very modern cost effective entrepreneurial multi modal integrated short sea operator, is customer focussed, has a pro-active attitude where your cargo is being looked after.

"Where customers, suppliers and employees feel at home"
================================================================================================================================
About A2B-online was established in 2006 by Mr Dinant de Jong
A2B-online is a transport company that offers a professional and flexible trailer, container and shipping service for full and part loads, to and from the United Kingdom. Our trailer division is based at the head office in Hazerswoude-Dorp, The Netherlands, and our own shipping company is based at the office in Moerdijk, The Netherlands, where the container division also has its home. In addition to this, there are UK offices in Ipswich and Mold and a Polish office which is based in Wroclaw. Our experienced employees ensure an organized, stable and reliable service.
A2B-online employs 400 people; owns a modern fleet of 500 curtain sided trailers, 2,000 45ft pallet wide containers, 7 ships and 200 tractor units; split between the United Kingdom and the Continent with a yearly turnover of Euro 120 mln. The company organizes over 300,000 shipments between the United Kingdom and the Continent each year through its door to door trailer and container services, and quay to quay third party service.
The company has offices in Hazerswoude (HQ), Moerdijk (container & shipping), Ipswich (U.K.) , Mold & Wroclaw.
In 2023 the fleet of A2B-Online consists of seven containerships(owned), two state of the art containerships are ordered and will be in service 4th quarter of 2024.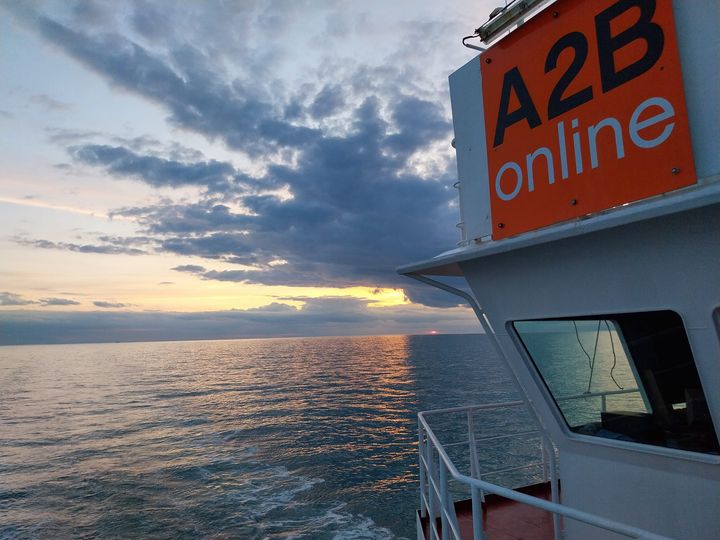 Foto: (c) Ramon van Tussenbroek
Per the 20th of April 2022 the current management team, under the guidance of Mr. Henk Bakker, transport entrepreneur from Waddinxveen and also MD of the Van Uden Group B.V., took over all shares of De Vierhouten Groep. Since 2008, Kees Vierhouten, majority shareholder of A2B-online, has had a major contribution to the constant growth of A2B-online.
Dinant de Jong, CEO of A2B-online, is enthusiastic: "We are very grateful to Kees Vierhouten, allowing us to continue A2B-online in this manner. This management buyout allows a continuation of our company culture and our service to the many valued customers and suppliers of A2B-online. We are excited about this and we very much look forward to the future with full confidence."
Text partly copied from the official A2B-Online and Van Uden website // Archive H.Pieterse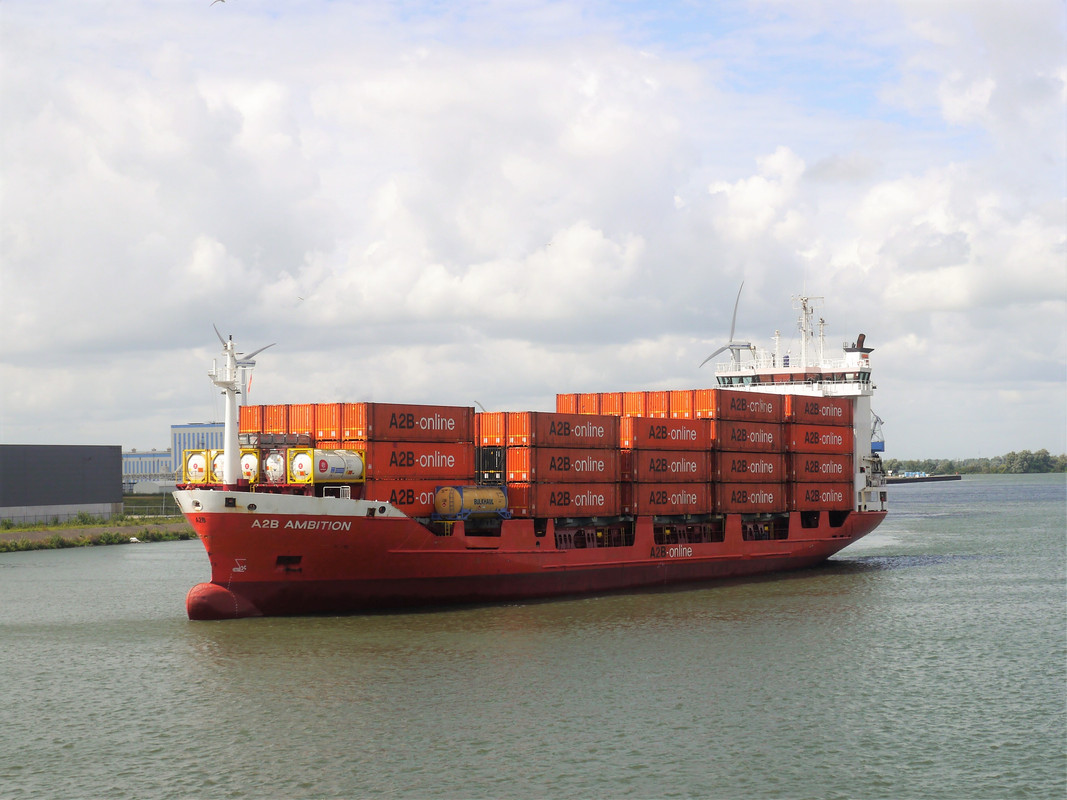 Photo: (c) A.Groenweg / A2B-online /////Archive H.Pieterse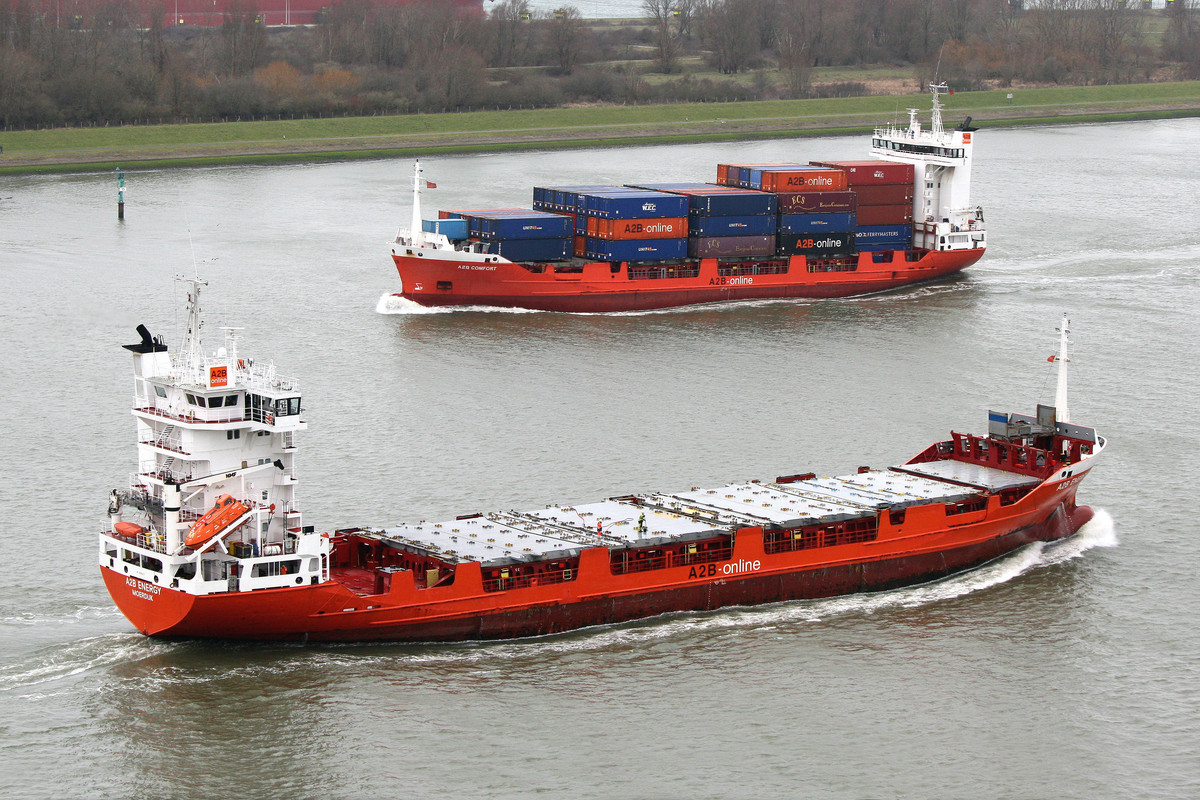 © Reinier van de Wetering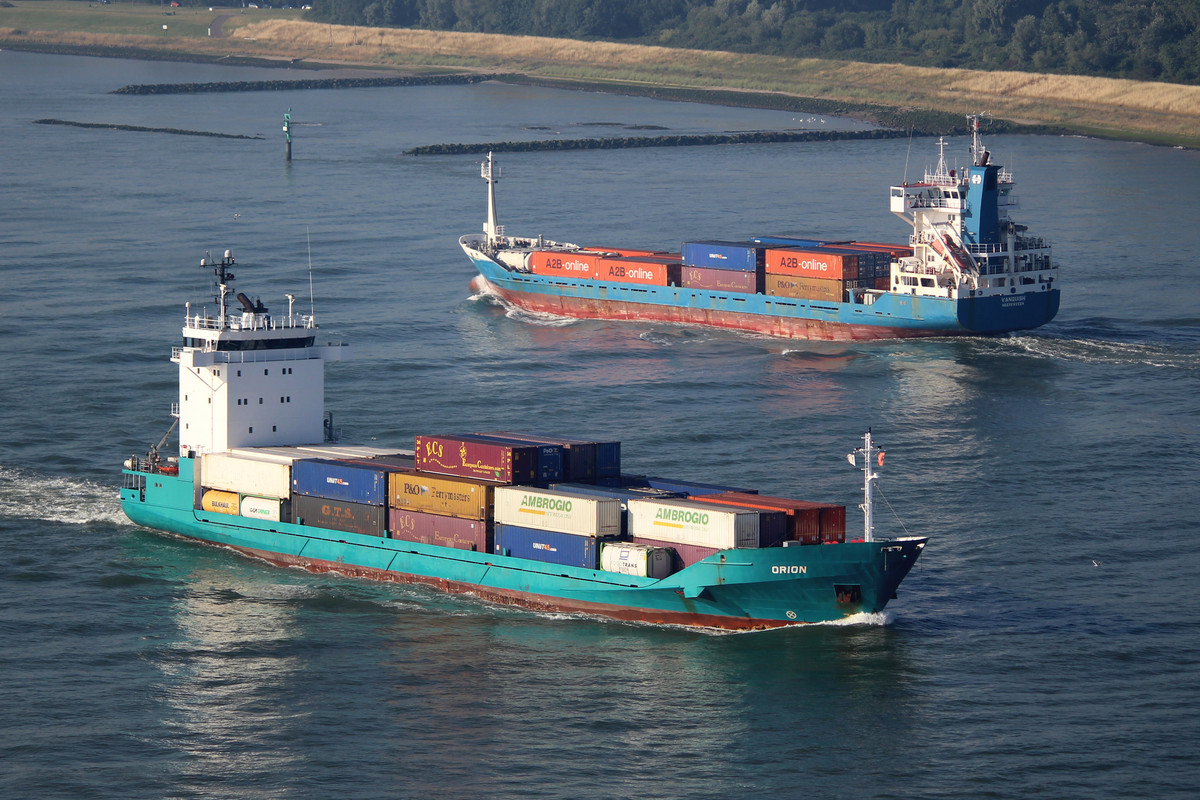 VANQUISH & ORION both chartered by A2B Online
© Reinier van de Wetering
Two specials donated by Reinier van de Wetering.